Washington Substation Planned Outage
Tideland EMC will conduct a planned outage of its Washington substation on the morning of Thursday, November 18. The outage will begin at one minute after midnight (12:01 am). The outage will last four hours and will impact 1,814 members. The planned outage is being conducted so crews can tie in the newly rebuilt 34.5KV line from Five Points to Washington. Members served by the Washington substation should make plans before turning in Wednesday night to set battery backup alarm clocks and make any other necessary arrangements during the outage that will begin shortly after midnight.
ABOUT THE CONSTRUCTION PROJECT (From our member newsletter November 2019)
More than 140 poles have been replaced as part of this year-long project.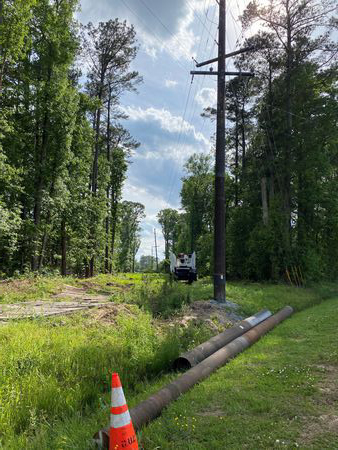 ###