What Does This Mean?
Your electric bill provides a wealth of information to help you set and meet energy saving goals.
Click the image below to view the full size version.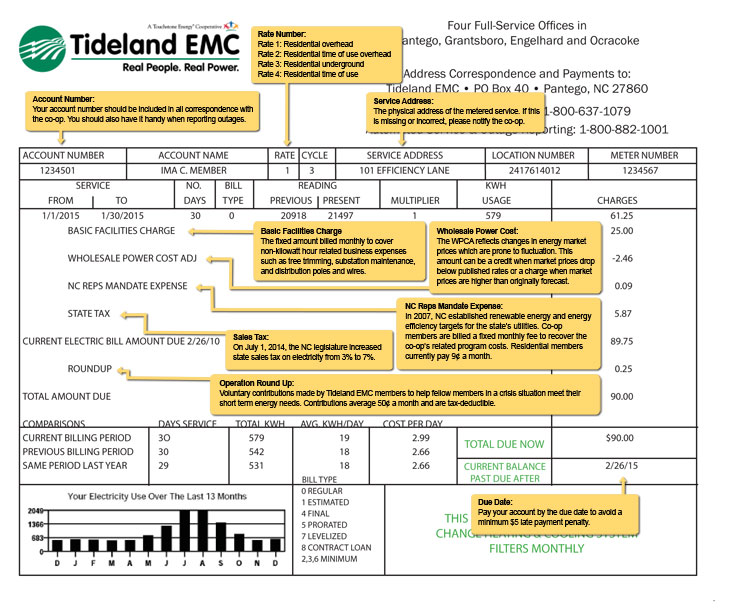 Current Rate Schedules 
Note: The monthly NC REPS fee has changed. Residential is 30¢. Small General Service is $1.50. Large Power is $15.00.
The monthly WPCA can be found on the home page of the member portal.